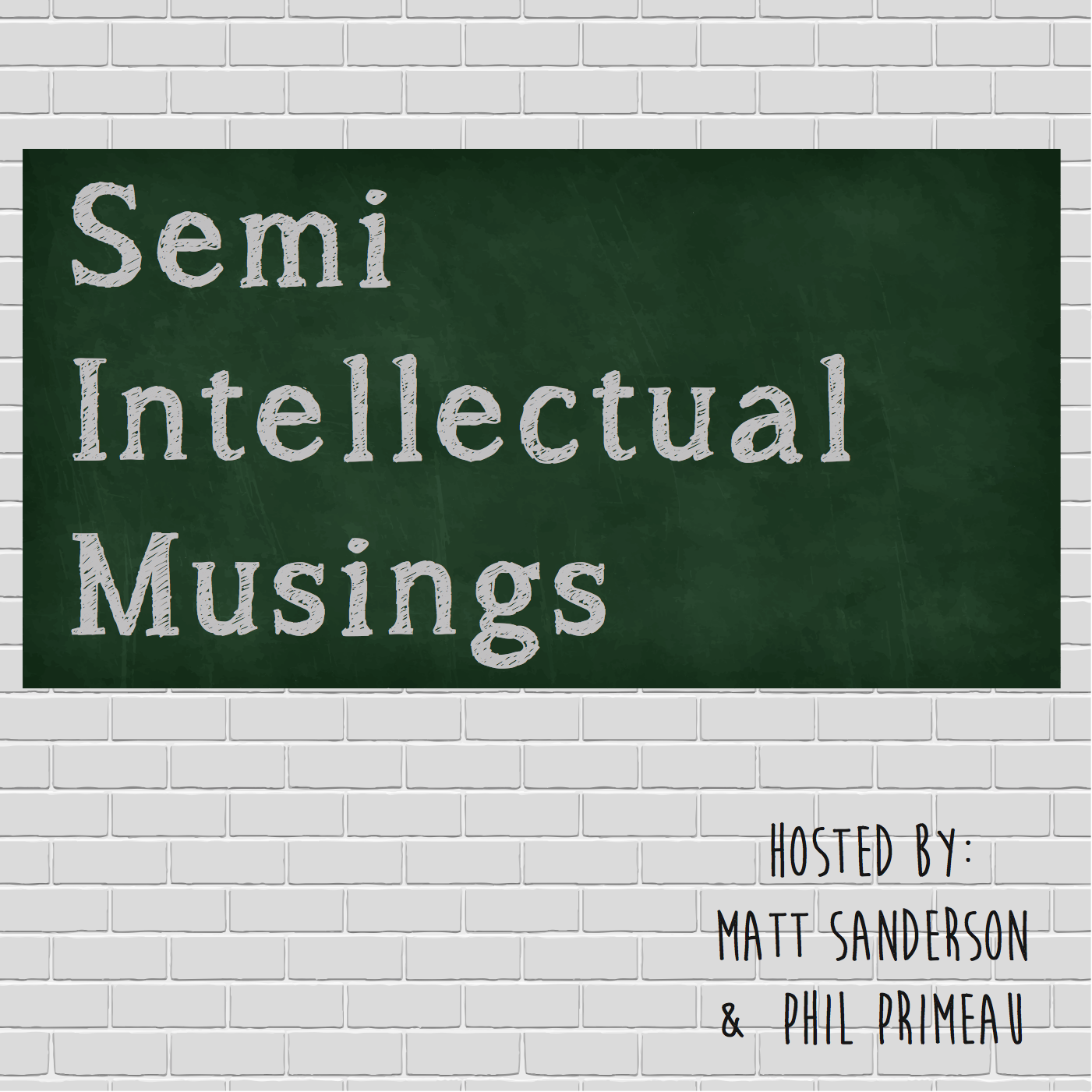 Friend or Foe?
Aug 6th, 2017 by thesim
It's mid-summer and that means another form of nuisance has arrived to the rural way of life. To continue our fly-suite discussions, Phil talks about how deer flies made him miserable for a few days. Matt went to physio therapy and reports back on his sensory overload session. It seems that all of our senses were under attack this past week. Sometimes it's better to stay in a dark room. A very dark, quiet room.
Friend or Foe? (18:30)
For this episode we tell you what we really think about everyday things. Are microwaves our friend or foe? Is the knuckle-shredder box cheese grater something we love or hate? What about postmodern social theory, friend? Foe? We try to uncover what's so great about camping chairs and dental floss, while agreeing that some people take academic citation styles and driverless cars way too seriously. So put on your best yoga pants, snap a selfie, update your Tinder/POF profile, grab an energy drink and get ready for some modern AM radio with your very own Batman and Robin podcasters. It's almost as fun as fishing, but as addictive as a Buzzfeed list with a hint of new car smell.
Recommendations (57:55)
Concluding thought: We'll be best friends forever because you already know too much. 
Follow #PodernFamily, #Podmosphere and #2PodsADay for the best in independent podcasts.Listen more, Listen indie. 
Want to join the "IMDB for podcasts"? Find new shows, rate the shows you love and do what the cool kids do. Use promo code SIMPOD for your exclusive beta account at podchaser.com today. For news & beta updates: @Podchaser
--------------------------------------------------------------------------
Follow Semi-Intellectual Musings on Twitter: @The_SIM_Pod and on Facebook @thesimpod
Email Matt & Phil: semiintellectual@gmail.com
Subscribe to the podcast: https://thesim.podbean.com/feed/
iTunes: https://goo.gl/gkAb6V
Stitcher: https://goo.gl/PfiVWJ
GooglePlay: https://goo.gl/uFszFq
Corrections & Additions webpage: http://thesim.podbean.com/p/corrections-additional-stuff/
Please leave us a rating and a review, it really helps the show!
Music: Song "Soul Challenger" appearing on "Cullahnary School" by Cullah
Share
|
Download