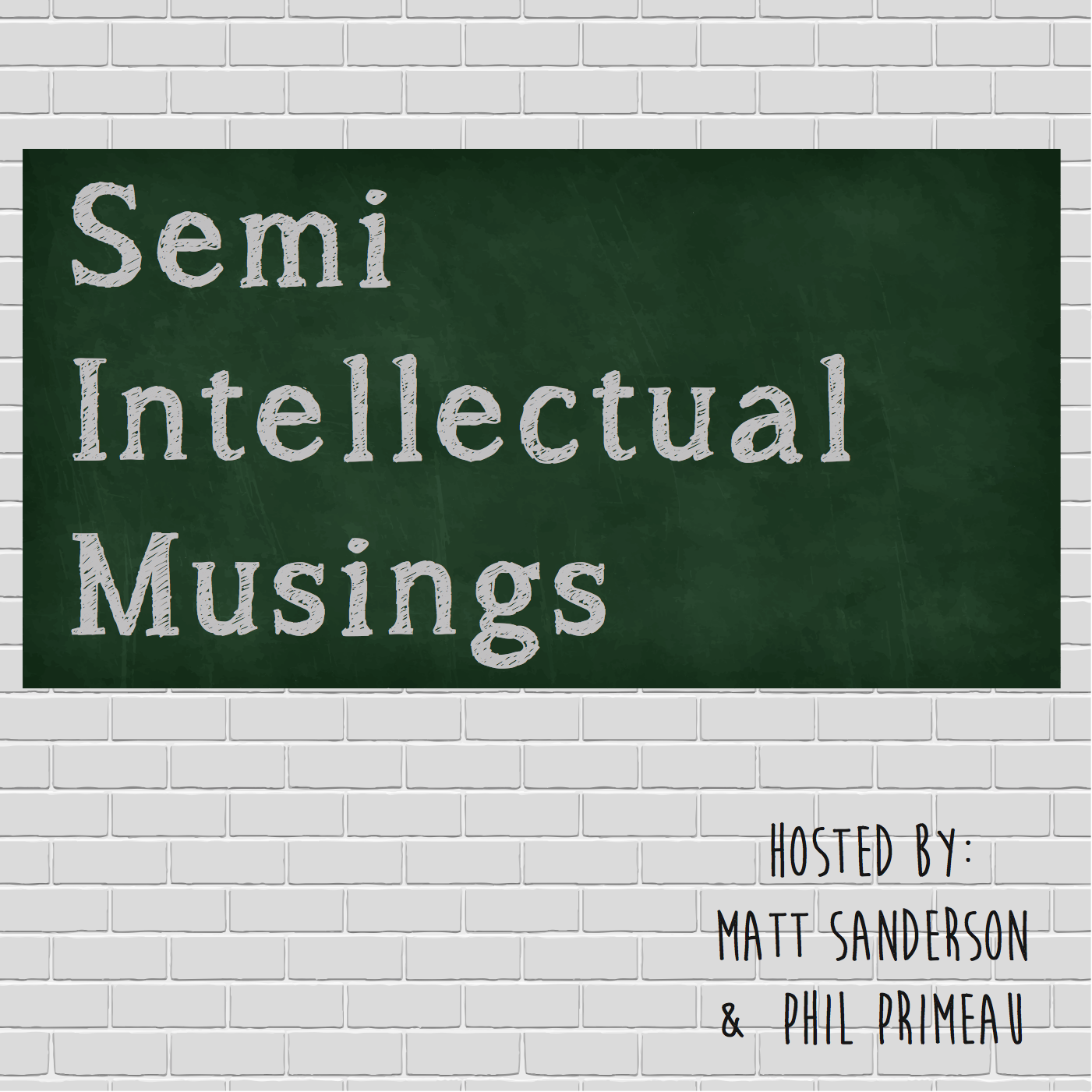 August Bonus - Matt & Phil's Top 5
Aug 13th, 2017 by thesim
Top 5 lists serve a precise purpose: they tell us what's cool. David Letterman put out his top 10 lists night after night, and everyone fell in love. So, with a feeling of nostalgia, we decided to offer you our Top 5. From procrastination activities (or strategies) to podcasting pet-peeves and from cooking tips to favorite baseball movies, you'll find that we seldom agree on stuff. And that's a bonus.   
We truly hope you enjoy it!
Check out #podernfamily #podmosphere and #2PodsADay for the best in indie podcasts. Listen more. Listen Indie.
Want to join the "IMDB for podcasts"? Find new shows, rate the shows you love and do what the cool kids do. Use promo code SIMPOD for your exclusive beta account at podchaser.com today. For news & beta updates: @Podchaser
--------------------------------------------------------------------------
Email Matt & Phil: semiintellectual@gmail.com
Please leave us a rating and a review, it really helps the show!
Music: Song "Soul Challenger" appearing on "Cullahnary School" by Cullah
Share
|
Download