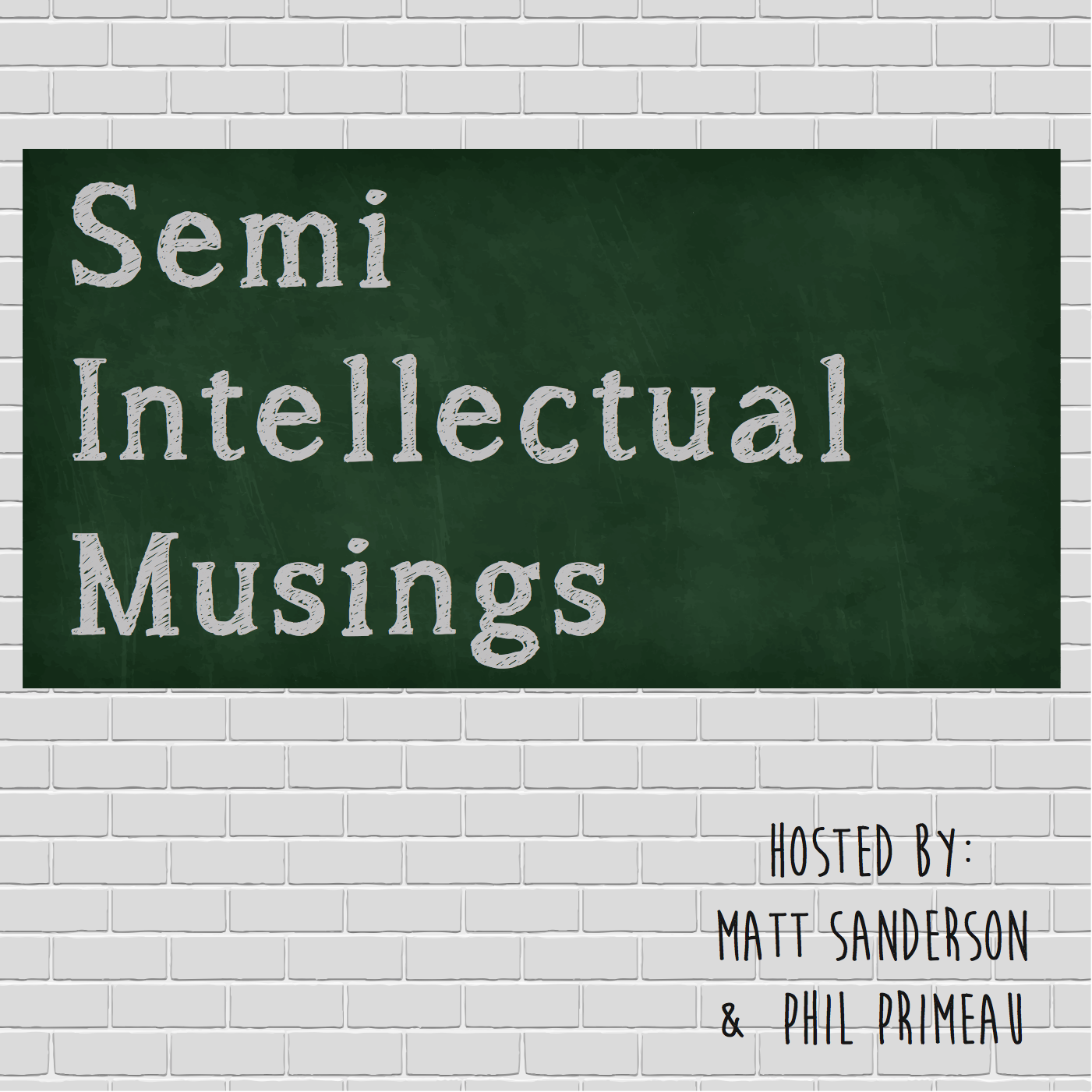 Hockey Night at the Museum
Sep 3rd, 2017 by thesim
As the leaves turn to bright reds and golden yellows in our fast approaching fall season, nightmares of long snowy winters begin to occupy our minds. After all, it is September. For some, September means back to school. For us, this month also means leaving the enchanted woods where we record this podcast to venture into the world. Don't worry, Matt went and returned safe. At least from what we can see. We talk cognitive nutritional supplements in a new Top 5.
Hockey Night at the Museum (25:25)
If you live or have travelled to Canada, you've been exposed to hockey in some way. From local team fundraising drives to very public NHL product endorsement, and from outdoor rinks lit throughout the night to the quasi-ubiquitous talk about who will win the Stanley Cup this season: hockey is a part of Canada, there is little denying that. But what happens when hockey becomes part of an exhibit meant to be a celebration of the influence of the game? Could the confines of the museum trap hockey, limiting our impression of just how pan-Canadian the game is? Or could this exhibit, created to align with Canada's 150 celebrations, show us that hockey is much more ingrained in the mostly barren frozen land we call Canada? Matt spent a night at the Canadian Museum of History's exhibit, appropriately entitled, Hockey in Canada: More than Just a Game! Matt gives us a thorough runthrough of the display as we dive into the socio-cultural aspects of the exhibit. We explore gender, race, Aboriginal and First Nations' representation as we pick apart the revisionist portrayal of how hockey has made Canada and, how Canadians have made hockey. For more information on the exhibit visit: http://www.historymuseum.ca/hockey/
Recommendations (1:06:50)
Concluding thought:  "I like ice hockey. No one is ever going to ask me to write about that as a metaphor for life"

― Steven Pinker
Make sure to check out the Poplar Cove podcast, on iTunes, Stitcher or anywhere else you listen to podcasts. You can find the show on Twitter @poplarcove, their website jocelyndevore.podbean.com and on their Facebook page @PoplarCove
Follow #PodernFamily and #Podmosphere on Twiter and Facebook for the best in indie podcasts.
--------------------------------------------------------------------------
Follow Semi-Intellectual Musings on Twitter: @The_SIM_Pod and on Facebook @thesimpod
Email Matt & Phil: semiintellectual@gmail.com
Subscribe to the podcast: https://thesim.podbean.com/feed/
iTunes: https://goo.gl/gkAb6V
Stitcher: https://goo.gl/PfiVWJ
GooglePlay: https://goo.gl/uFszFq
Corrections & Additions webpage: http://thesim.podbean.com/p/corrections-additional-stuff/
Please leave us a rating and a review, it really helps the show!
Intro Music #1: Song "Soul Challenger" appearing on "Cullahnary School" by Cullah
Available at: http://www.cullah.com
Under CC BY SA license http://creativecommons.org/licenses/by-sa/4.0/
Intro Music #2: CBC's Hockey Night in Canada Theme Song - circa 1968.
Interlude Music: Song "The Hockey Song" appearing on "Stompin' Tom and The Hockey Song" by Stompin' Tom Connors.
Interlude Music #2: Song "He Shoots He Scores" appearing on "The Hockey Album" by Tripp & Giver.
Outro Music: Song "The Hey Song" appearing on "Rock and Roll (Part 2)" by Gary Glitter.
Share
|
Download