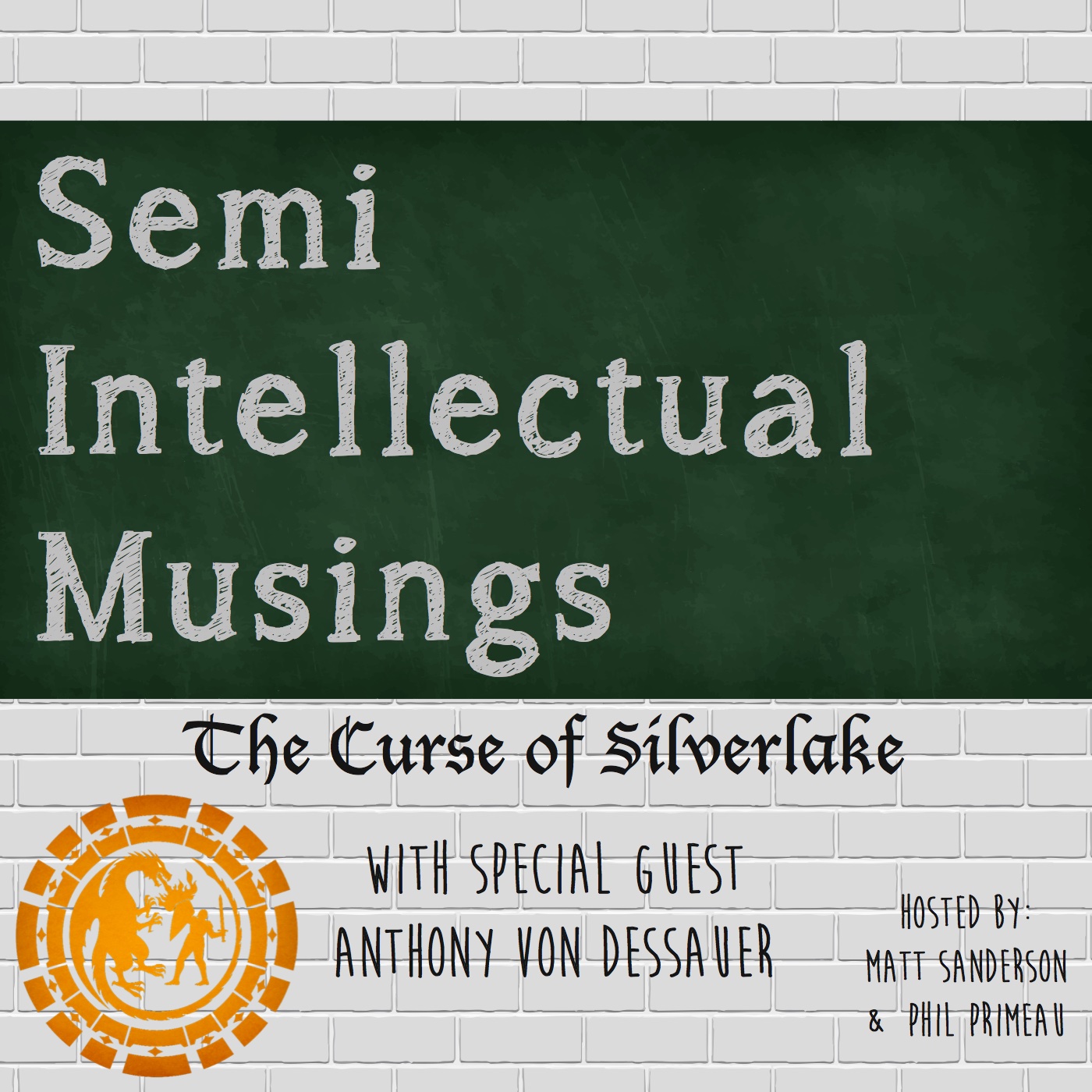 Patio Session #6 - SIMply A Chat with Anthony von Dessauer
Nov 9th, 2017 by thesim
A few things have happened since our last patio session: daylight savings time kicked in, the trees got naked, some snow fell, and it started to get too cold to actually podcast outdoors. So with a slight sigh, we grabbed our gear and went inside for the winter. The good news about having to spend winter inside, which is almost 9 months of the year where we live, is that we can finally get back to our table top games. And what better way to start the gaming season than with a special guest for our very first SIMply A Chat episode. All the way from sunny California, we connected with Anthony von Dessauer the creator of The Curse of Silverlake. We talked homebrew table top games, collective storytelling and so, so much more. We even played a game of Friend or Foe that may well warn everyone of the evil that lurks among us. Or not. 
The amazing outro music is a song called Summer of 83 by Indianapolis, Indiana's very own Mikey Mason. Geek, Fanboy, Comedy Rock Star, he does it all. Make sure to check out Mikey's work here: http://www.mikeymason.com/. And if you like this song or any others of his, buy them here...yes, I said buy. As in send him money for his damn hard work, c'on folks!!: https://mikeymason.bandcamp.com/
--------------------------------------
Patio Sessions are where we sit down to chat with little to no prep work done. It's a way to provide updates on the show, talk about what's on our minds and connect the old fashioned way: over drinks. 
As always, make sure to follow #PodernFamily, #Podmosphere and #2PodsADay on Twitter and Facebook for the best in indie podcasts. Listen More. Listen Indie.  
--------------------------------------
Please leave us a rating and a review, it really helps the show!
Share
|
Download